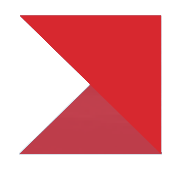 MEET THE ONE PERCENT LISTS
GNO TEAM OF REALTORS
I got my real estate license in 2013 after watching family members Sell and Buy homes, I decided this would be a good fit for me. I was born and raised in St. Bernard Parish, where I graduated from Archbishop Hannan High School. I was relocated to Baton Rouge after Hurricane Katrina in 2005, and in my brief time living in Baton Rouge, I fell in love with the town.
I am a graduate of Southeastern Louisiana University, where I got a Bachelor's degree in Organizational Communication, which now plays a pivotal role in my real estate career.
I started my real estate career with a big box brokerage, where I specialized as a Buyers agent on a mega team. I then became the lead buyers agent and grew one of the most productive buyer teams in the gulf coast region. I then saw the future of real estate in 1% Lists and decided to jump on the wave before it was too late. The ability to save clients thousands and thousands of dollars and letting the client keep their hard earned equity is what it is all about.
My wife is Alyssa and we have a daughter Toby, and son Henry on the way in December.
My entry into real estate was a bit different than others, I can honestly say that if it weren't for 1% lists I would have never gotten involved. The idea of starting at the bottom with a traditional brokerage that's doing mainly the same thing as everyone else was not overly appealing to me. When I learned about 1% lists I saw a huge competitive advantage and a massive industry and it was honestly a no brainer. I always had the interest in real estate but I never saw an opportunity to success until finding 1% Lists.
I grew up in Amite Louisiana, was an LSU grad in 2010 and spent 10 years total in Baton Rouge and fell in love with the city and surrounding areas. LSU and Baton Rouge molded me into the person I am today and it will always hold a special place in my heart. My professional career was always in sales so when I found this model, I jumped at the opportunity to take it to a market that I loved.
The Baton Rouge market is extremely exciting because of the opportunity and the differences of the surrounding communities that blend together to make a truly unique community. Greater Baton Rouge truly has something to offer to every homeowners unique needs and is a fantastic place to work and live!
I am married to Jena Currier and we have 2 children Carey and Thomas.
Jarred specializes in Residential Real Estate and Investment properties in the Greater New Orleans Area. Serving Jefferson, Orleans, St. Bernard, St. Tammany, and the River Parishes.
I am a lifelong resident of the New Orleans area. Growing up in St. Bernard Parish, I am an avid fisherman who still spends lots of time in the area. Relocating to Lakeview after Hurricane Katrina, I developed my passion for real estate while renovating my own home, and helping friends and family return to the area. After renovating and building
numerous homes for my family, I decided to become a full time Realtor and currently reside in the Bucktown area of Metairie. I am a graduate of Millsaps College with a Bachelors degree in Business Administration and a member of National Association of Realtors (NAR), New Orleans Metropolitan Association of Realtors (NOMAR) Gulf South Real Estate
Information Network, (GSREIN), and Multiple Listing Service (MLS)
As a real estate investor, I fully understand the value that 1% Lists offers.
Kristen B. Morlier is thrilled to join 1% Lists of Greater New Orleans!
I grew up on the Westbank of Jefferson Parish, graduated from Archbishop Blenk High School and the University of Holy Cross. I previously worked in outside sales with Allfax Specialties, New Orleans.
I've been married for 16 years to Stu Morlier and we have 2 awesome children, Helen and Stewart.
I chose 1% Lists because they are the agents of change and their business model of superior service for less in the real estate market is fresh and exciting. Also, hearing from actual clients is the most powerful endorsement: "It just makes sense. Why list with anyone
else?"
I'm ready to get to work!
Leo Seago, III is a born and raised New Orleans. Leo is excited to join the 1% Lists team.  He has bought and sold both residential and commercial properties, over the last 21 years.  With his professional experiences and customer service thought process, he is excited to be available to put you into your new property today.
Graduating in Accounting from LSU, he spent 8 years in finance and accounting.  With his entrepreneurial spirit, he purchased a Re-manufacturing starters, alternators and motors company.  He built IM Starters and Alternators into the second largest remanufacturer in the metro area, then he sold after 10 years in less than 3 weeks.
Leo has been the publisher of Americas Cuisine New Orleans Dining Resource Program for the last 4 years.
He attended Holy Cross High, a second generation Tiger. Leo is raising two beautiful kids in his New Orleans home. He is very active in the community coaching multiple sports' teams for girls and boys over the last 7 years and on the St. Pius X Men's Club Board for the past 4 years.
Lori Lopinto Sanborn has been a Louisiana licensed Realtor since 2014. She brings an energy that is unsurpassed. Lori will strive to listen to her clients while forming a relationship that will make her your Realtor for LIFE! Lori wants to help you from beginning to end and long after. She strives to build a grand personal sphere of friends and family that trust her in one of the biggest purchases of their lives.
Lori has worked hand in hand with buyers, sellers, and investors over these 8 years and managed to close over 40 Million dollars of real estate sales. She is ready to make a difference for you while saving you THOUSANDS of dollars in real estate commissions-still being the same honest, dependable, FUN, and caring realtor that you all know and love! She resides in Madisonville with her husband and their 3 sons.
Lori says,  I just love to help my people-ALL people. I am so excited to see what my future holds here at 1% Greater New Orleans!!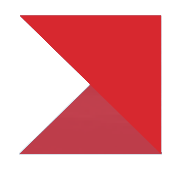 A NEW WAY
OF SELLING HOMES
Right around this time Amazon, Netflix, and other huge companies were acting as a hugely disruptive force in the areas of retail and entertainment. Their business models are extremely similar despite filling different needs. They seek to be very low cost, very low operative expenses, and high customer satisfaction.
Other companies followed suit throughout all forms of commerce and entertainment. It didn't matter what service you needed or what product you wanted to purchase people were fighting to sell it to you faster, cheaper, and with a higher level of customer satisfaction. That is unless you needed real estate services.
Realizing this the decision was made in late 2015 to offer a low-cost solution to the general public and not make commission savings exclusive to only local builders. After countless hours spent examining real estate brokerage models, marketing and other costs, the idea was formed to list homes for only 1%.
Although there is no "set percentage", 1%  is about 1/3rd of the traditional listing fee. We knew we could offer a high level of customer service and marketing for about 1/3rd of the typical Realtor listing fees as long as we focused on those same principles as the other successful companies mentioned earlier, but this time a disruptive change in real estate. We had to increase our sales volume, but more importantly, we had to retain a high level of customer satisfaction.
With those goals in mind, 1 Percent Lists was formed.
Quickly growing, 1 Percent Lists not only is now supporting home buyers and saving sellers thousands of dollars across Louisiana.  Follow the below links to see all of the homes for sale in each respective community.
HAVE MORE QUESTIONS?
Contact our team of real estate professionals today to start your savings!
WANT TO JOIN OUR TEAM?
If your interested in joining the 1% Lists Team if real estate professionals, let us know. We'll help get you started.